Presentation
Fratèlibénar was born in 2004 on the idea of the Besnard brothers, impassioned by this beautiful instrument and possibilities that it offers, to propose a "face lift" to the accordion. Possibilities of this instrument are enormous and it have its place in any type of orchestra as in solo. Its versatility exceeds all the instruments known at present, being able to be one evening the star of a traditional orchestra, the following day the guide of one of the most prestigious jazz formations, and two days later the ideal companion of a solo singer.
The instrumental invoice always seemed us magic, the music being without question the most universal language of all, and we feel a deep respect for all those which took part and which still take part to the evolution of musical instruments all over the world. Playing music in touristic Paris' streets, we were brought to look inside our instruments to repair their weaknesses, then to adapt them to our desires. Thus, of day in day, we were interested more and more in repair and instrumental invoice and finally decided to follow this line. We above all are impassioned and seek to enjoy our hobby everyday.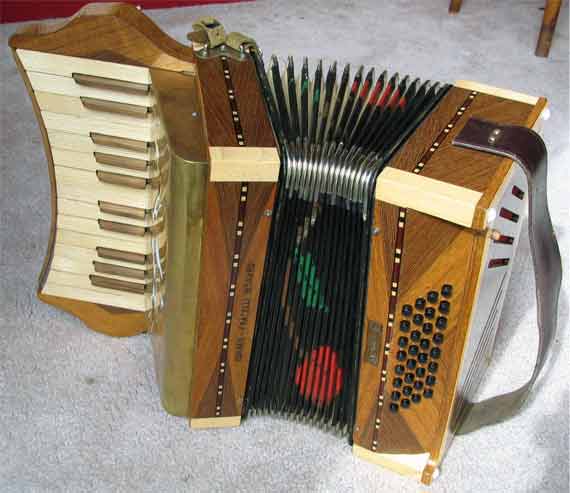 After working in partnership with the Museum of Mechanical Music of Dollon (72), we currently propose construction, on the basis of new or second-hand instrument, of self-playing accordions controlled by MIDI files.
Do not hesitate to visit us to test our instruments, to ask us an estimate for repairing or automation, and to better discover our trade. We are open every day on go.