Accordion's principle
The accordion is a free reeds instrument. The sound is produced by a reed fixed at one of its ends, in contrast, for example, to the musical saw, which is held by both ends : on one side by the knees or feet, and the other by hand. The reed can be made in various materials as required. Accordions' reeds are usually made of hardened steel, but for use exposed to the weather, manufacturers offer stainless steel reeds, less powerful and less stable at tuning, but that avoid the rust to develop.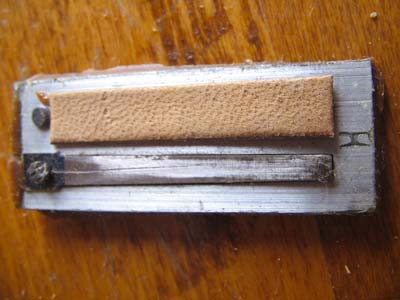 The reed is riveted, so in one end to an aluminum base, dural, zinc or bronze for older instruments. This base is itself fixed either by nails or with a special wax according to the quality of the instrument, to a wooden reed block in order to transmit and amplify reed's vibration. This results in a kind of big harmonica as a basis for the formation of sound. Indeed, the harmonica works exactly on the same principle as the accordion, with stainless steel reeds to prevent rust due to moisture of breath.
The reed block is attached to a soundboard which, according to its design, will affect the sound. A resonance box instrument, for example, cut the most acute harmonics for a warmer and rounder sound. The sound you hear in the end is then slightly transformed by the passage through the accordion that, according to the openings that are performed and the materials used, will be a little muted and will transmit more or less sound in our ear.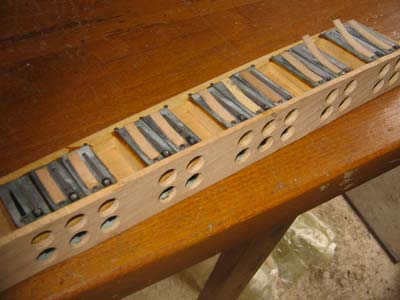 It will be understood, accordion is as a harmonica where the reeds' oscillation is not performed by the mouth but by the bellows. Accordion repairer will be able to work on all instruments called "free reed" which are: harmonicas, concertinas, bandoneons, melodicas and accordinas, harmoniums, etc ... For more information on the functionning of your instrument, you can refer to the works of Thierry Benetoux, renowned tuner installed near Avignon (Comprendre et réparer son accordéon and L'accordéon et sa diversité sonore).